Photography Tours in Israel
About Israel Photo Tour Instructor - Rafael Ben-Ari
"To photograph the mysteries of life through the land, up to the sky and into the depths of the oceans in a driven passion to find the equation between reality and imagination".
Rafael Ben-Ari is a noted Israeli photographer and his work has been exhibited at numerous exhibitions and countries around the world.
Rafael has worked as an international photographer and educator for more than 20 years and has traveled extensively. This experience and wisdom aids his photography students to discover Israel and photography together, in a new and different light.
Rafael's photography work is well recognized and his images are regularly featured in publications including magazines, books and newspapers almost on a daily basis. He is also currently freelancing for Israeli and overseas newspapers and magazines.
Rafael's knowledge and range of photography is not just limited to landscape photography, he has years of experience in every field of photography including underwater, people, news, street, aerial, sport, macro and many more.
Born and bred as an Israeli, Rafael not only knows the language, culture, the motions of the people and the lay of the land of Israel, he has photographed on almost every continent on earth which enables him to bring a new perspective to capturing the diverse and colorful country of Israel. In short, he's a local with a different photography perspective!
Today Rafael Ben-Ari is one of the busiest photographers in Israel, and every photograph of his is worth more than a thousand words.
"The exhibition features the brilliant work of Israeli photographer Rafael Ben-Ari. It highlights, through the extraordinary and gifted eyes of a master pictorial storyteller, the many faces and fortunes of mankind."
The Northern Advocate, Bill MacLaren ~ Visions through the Lens "Recommended Viewing."
Biography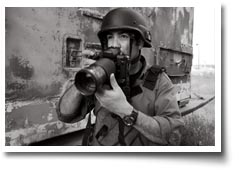 Rafael was introspective as a child and at school the teachers had a great difficulty in finding his forte, although he gave full evidence of acute visual awareness. Since the age of four he expressed himself and described the surrounding world by drawing with a pencil, pen, charcoal, paints, spray or a brush over any kind of surface. Rafael was always passionate to know about all kinds of visual and plastic arts such as architecture, painting, sculpture, film-making and photography.
His first photographs were taken in the fall of 1988 when he was plagued with what was thought to be a brain tumour. Weeks later the doctors informed him that there was nothing more they could do and that he has only one month to live. In his sorrow Rafael asked his father if he could borrow his old Konica from him and started to document the first day of the rest of his life.
Against all odds, Rafael's life was saved by a complicated operation and he was reborn eventually after seven months of isolation from the rest of the world – watching other patients come and go from the hospital on their feet or in plastic bags. This experience led Rafael to express himself by using the camera as a tool to grab the passing moments in life he almost lost. With strong determination he managed to recover, returned to high school, learnt everything he missed and graduated with the rest of his class.
He then bought his first professional camera gear, travelled to East Africa and climbed on Mt. Kenya to find out that his life had only just begun.
Rafael Ben-Ari
Rafael's Photography
Rafael's Biography
Media
Publications
Grants/Awards
2007 - Photo published in Doubletruck Magazine "World's Best News Pictures 2007"
2006 - Excellent Artist in photography from the Israeli government.
2005 - Excellent Artist in photography from the Israeli government.
Recent Exhibitions
2010 - Stories of Israel: A Photographed Journey to the Country's Soul - Group Exhibition
2010 - Tel Aviv: The City that Emerged from the Dunes - Senate Headquarters, Mexico City
2010 - Tel Aviv: The City that Emerged from the Dunes - Fine Arts Metro, Mexico City
2008 - "During the 60 years of Israel" - Marseille, France
Education
2003 - Rescue diving and underwater photography from Padi, Bay of Islands NZ
1999 - Bachelor of fine arts (B.F.A) in Bezalel Academy of Arts and Design- Jerusalem Israel
1995 - Professional photography in New York Institute of Photography - New York USA