Photography Tours in Israel
Testimonials
Comments from just a few of our treasured photography clients.
"Thank you for an amazing photo tour. I had a wonderful time with you and hope we can stay in contact, you are a great photographer and better yet a wonderful person. I will send some photos soon."
Paul G, USA
---
"I truly enjoyed our day together.  It was interesting not only photographically but also on a personal level.  Thank you. We were sad to leave Israel and hope to return in the not too distant future."
Harold K, USA
---
"Thank you so much for a great workshop. Because of your local knowledge and insights, I was able to fully enjoy and appreciate the wharfs, market places and streets that you led me through. You also showed me a fresh new perspective through the lens for all the varied subject matter that we covered. I enjoyed my day immensely, learned a lot, and I believe that is reflected in the images I took. Until next time, Shalom."
Vanessa K, USA
---
"Thank you for the amazing day! I really enjoyed it all so much, you just made the sun even brighter. I'm really happy finding you and sure we will have in the future, more good 'shooting' days together to catch more good hints from you. I created few picture combinations, tabblos, yesterday night when emptying my head from work. I myself am quite happy with the negative picture of one of the statues of Opera Tower. When you have a look at the tabblos, you really see the difference between the time before our DAY and after - I see clearly it. The progress is totally thanks to you. You made the day really excellent! The old lady might still learn some new tricks. My warmest regards."
Heli K, Finland
---
I had a fantastic time with you, taking me through the alleyways of the old city and documenting my favorite subject - religion. You really gave me the confidence to get up close to people. Photographing the three main religions all in one city was both insightful and a dream come true for me. Your knowledge of the old city and experience in photography made this possible on my very hectic schedule. I have been on many photo tours and this was one of the best! Lehitraot."
Ritchie J, Hong Kong
---
"I'd like to thank you for a memorable tour. You opened my eyes to the world of travel photography. I was able to photograph the right angles and the right light to take a photograph in. You taught me handy tips that will help me in my future travels and you showed me that taking a great photo is not as hard as it looks! I'm now equipped with invaluable knowledge, new techniques and some great shots to go with it."
Sara F, USA
---
"Thank you for a wonderful day. Photographing with someone who not only knows his country inside out but has such a passion for what he does really helped me to enjoy taking photographs in a foreign country. I now feel that I am in control of my camera and I am starting to be more confident to spontaneously photograph people passing me by on the street. I have never enjoyed bulk tours with dozens of people from all ages and levels so your photography workshop allowed me to go at my own pace and didn't make me feel like a tourist. "
Dave B, England
---
"You were relaxed, knowledgeable and patient with all my thousands of questions. Because the tour was personal, I didn't have to share my time with anyone else and I was able to spend as much time in any spot that I liked, long enough to get a great photograph. Your not only an amazing photographer but you have fun doing it."
Sharon C, Australia
---
"A wonderful day spent. Rafael improved my photography skills considerably. I will recommend this tour to my friends who visit Israel. I hope to come back next year and possibly travel with Rafael to Jerusalem's old city. I now see Israel from a different perspective and remember Israel as a beautiful, diverse and special place that will always be in my heart."
Eric G, England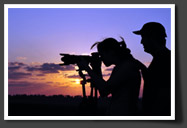 "You were relaxed, knowledgeable and patient with all my thousands of questions."
---